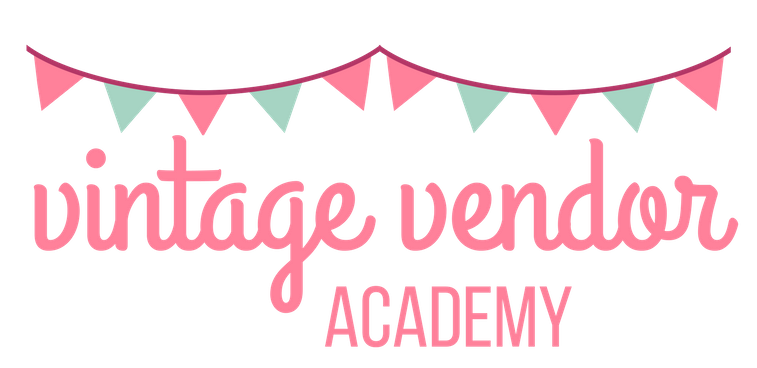 The step-by-step beginner's guide to successfully selling refinished furniture and decor (and more) at vintage markets, fairs, and antique stores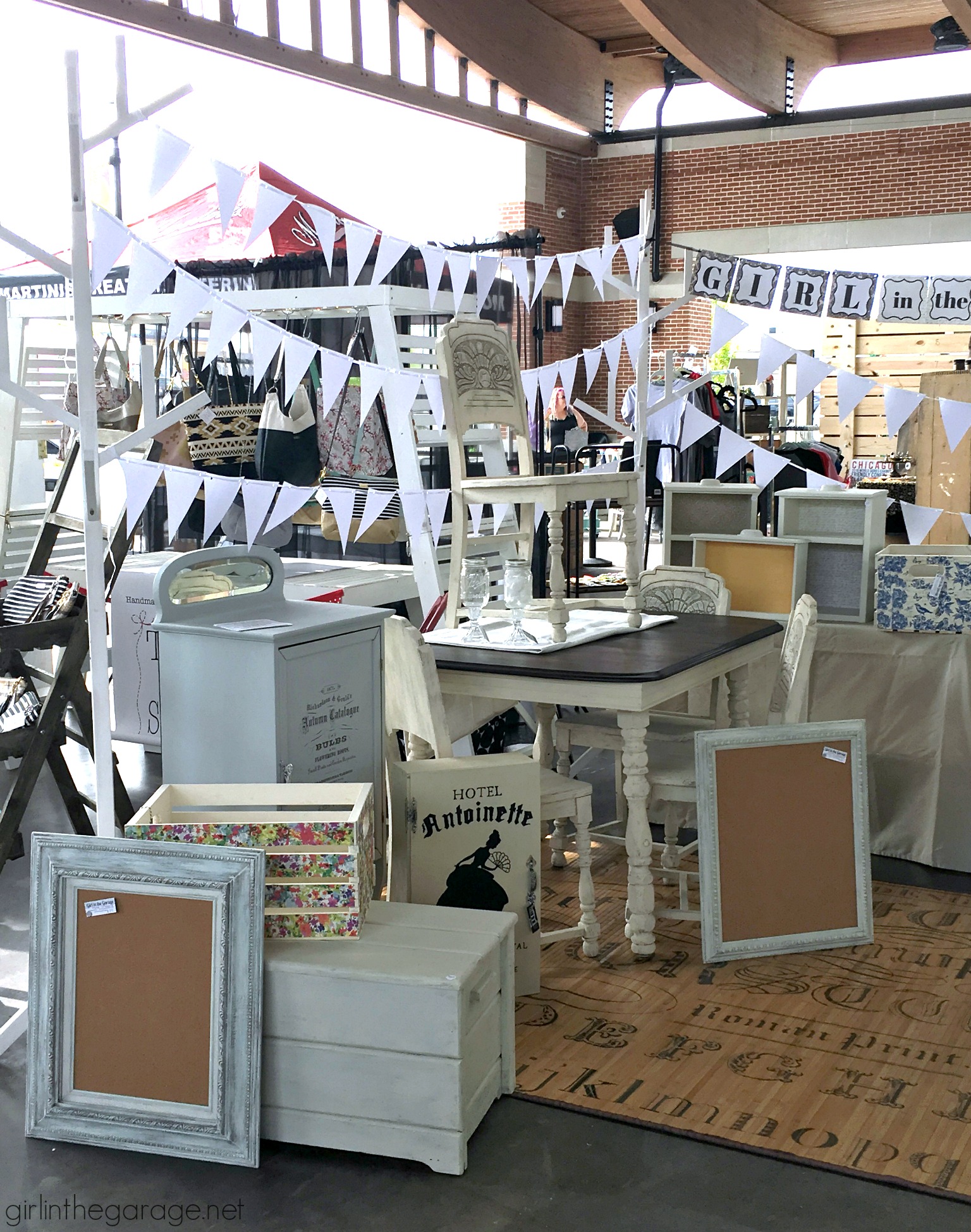 Do you wish you had enough confidence to apply to a vintage market or antique store?
Wouldn't it be great if there was a step-by-step plan laid out for you, with worksheets and lots of examples to help you succeed?
Are you ready to stop wishing and start doing?
Everything you need to know is inside of Vintage Vendor Academy.
What's inside of this program?
INCLUDED CLASSES AND LESSONS:
INCLUDED COURSE ENHANCEMENTS:
14 Downloadable Worksheets and Checklists
Booth Rental - Store Worksheet
Booth Rental - Store Checklist
Brainstorming Product Ideas
60+ Product Ideas
Display Ideas
Staging Ideas
Inventory and Pricing - Booth
Branding and Marketing Ideas
Market Research
Market Planning
Inventory and Pricing - Market
What to Bring on Market Day Checklist
Custom Order Follow-Up
Notes For After the Market
6 Photo Galleries (with 180+ examples!)
Backdrop/Partition Ideas
Business Sign Ideas
Ideas for Displaying Littles
Seasonal and Holiday Staging Ideas
Branding and Marketing Ideas
Vendor Spaces That Rock
Bonus:  Exclusive interviews from experienced vendors and shop owners
I'M JEN, AND I'M A LITTLE ADDICTED TO VINTAGE MARKETS AND ANTIQUE STORES...
Seven years ago, I rented space in an antique mall to sell my refinished furniture.  I had no idea what I was doing, all I knew was that I was running out of room to store finished projects in my house and I was really frustrated with marketing and selling my pieces to online buyers.
It took several months for me to make a profit in that antique store - I slowly learned by watching other vendors and trying new techniques myself.  I had no one to coach me, no books or guides to teach me.  I wish I had a resource like Vintage Vendor Academy back then.
Now with 7+ years experience selling at markets, fairs, and antique stores, I've compiled everything I've learned and I'm sharing it with you in an easy to follow, step-by-step guide.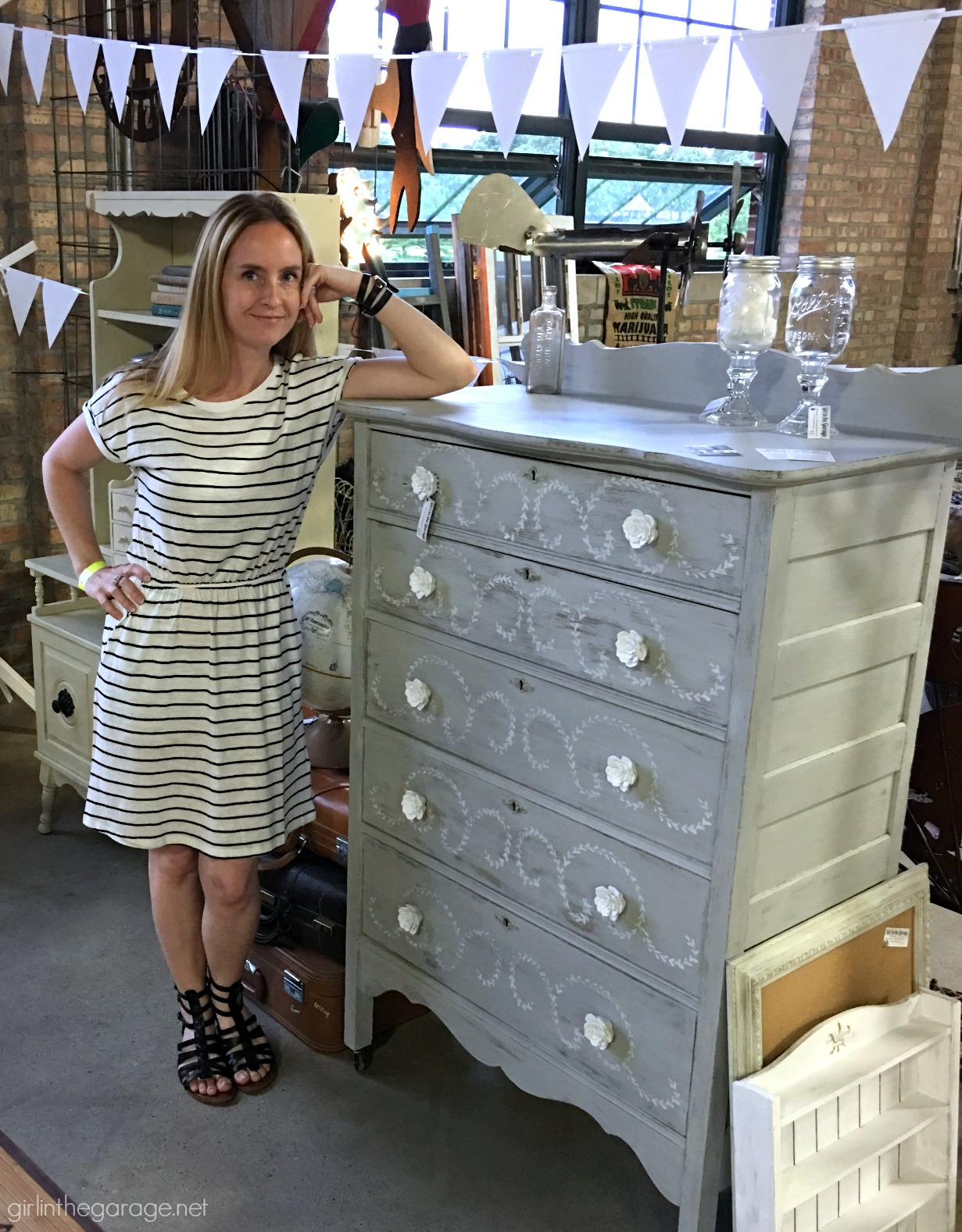 Friend, are you ready to jump-start your vintage or handmade vendor business?
Join Vintage Vendor Academy today for only $97
(TOTAL VALUE $301... that's 67% off!)
You'll receive access to all this inside of Vintage Vendor Academy:
*Be a Booth Boss with 10 video lessons
*Master the Market with 10 video lessons
*14 downloadable worksheets and checklists
*6 photo galleries with over 180 examples
*Bonus:  Interviews with experienced vendors and shop owners
(Approximate value of the 5 items listed above: $247)
**Plus new bonus: Two 50+ page printable ebooks compiled from all the lessons ($54 value)**
Join Vintage Vendor Academy today for about the same price (or less) of renting a vintage market space or paying one month's rent in an antique store.
It's a small investment in making sure you hit the ground running for your first big vendor event - and sets you on a clear path toward creating the successful business you've imagined.
You will be taken to an order form.  Once your purchase is complete, you'll receive an email with instructions to set your password.  Then you'll have full access to the entire program!
Please read through the FAQ's below or email Jen at [email protected] if you have any questions before buying.